SonicWALL Email Security Virtual Appliance

Hardened, Performance-optimized Virtual Server for SonicWALL Email Security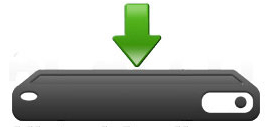 E-mail Security Virtual Appliance
E-mail Security Virtual Appliance
Email Virtual Appliance - 1 Server License
*Requires VMWare ESX or ESXi Hypervisor
#01-SSC-7636
List Price: $595.00
Add to Cart for Our Price
Secure Upgrade Plus Program
Email Security Virtual Appliance Secure Upgrade Plus
*Requires Qualifying Trade-up Product.
Click here for details.
#01-SSC-6848
List Price: $357.00
Add to Cart for Our Price
Overview:

Stand guard against email attacks today. And tomorrow.
The SonicWALL® Email Security Virtual Appliance provides the same, superior inbound and outbound email protection and functionality as traditional SonicWALL Email Security Appliances. But with a hardened, performance-optimized virtual server, complexity and cost are quickly reduced and integration and ongoing support are simplified. As a result, distributed enterprises and Managed Service Providers (MSPs) spend less time on server management, while increasing the efficiency and availability of resources and applications.
Virtual Appliance Specifications:
Hypervisor
ESXi™ and ESX™ (version 4.0 and newer)
Operating System Installed
Hardened SonicLinux
Allocated Memory
2 GB
Appliance Disk Size
80 GB
Documentation
VMware Hardware Compatibility Guide
Features:
Virtual Appliance features

As a hardened, performance-optimized virtual server, the SonicWALL Email Security Virtual Appliance provides complete inbound and outbound email protection for less.

Spam, phishing and virus protection

Fourteen different techniques—including advanced IP reputation, Image Inference analysis and more—not only block spam, phishing and virus emails, but also ensure delivery of good email.

Increased savings.

Pre-configured virtual machine has no professional service fees or hidden costs. By running multiple operating systems and applications on a single computer, small to mid-sized businesses can consolidate resources and reduce expenses.

Easy migration.

Deployment costs are minimized since administrators can simply move a snapshot of a virtual environment to new physical server infrastructure. Less administration time is required per server.

Reliability.

Hardened OS prohibits users from tampering with the underlying integrity of the virtual appliances. Performance-optimized architecture activates only necessary processes.

Deployment for SMBs.

Virtualized security for small and medium businesses can be delivered as an efficient and affordable cloud-based service or as a virtual environment on the private LAN.

Deplyment for MSPs.

By offering cloud-based services, Managed Service Providers (MSPs) can become more competitive, increasing efficiency and profitability. MSPs can also easily spin off new deployments with minimal incremental investment.

Deployment for enterprises.

To support larger deployments and scalability, administrators can use Split-Config Mode to deploy multiple virtual appliances within a single server or across multiple servers. Significant savings for mid-to-large and distributed enterprises are achieved through economies-of-scale.
Learn more

With innovative protection techniques for both inbound and outbound email plus unique management tools, the Email Security platform delivers superior email protection today—while standing ready to stop the new attacks of tomorrow.

IP reputation and connection management.

Offering DHA, DoS and NDR protection, SonicWALL Advanced Reputation Management rejects up to 90% of known junk mail upon connection. SonicWALL Advanced Content Management removes remaining junk mail. Learn more..

Automatic updates.

Every five minutes, the SonicWALL GRID Network updates GRIDprint and IP reputation information for each SonicWALL email protection solution, including LDAP entries, spam word-and-phrase content, and SonicWALL GRID Anti-Virus, McAfee anti-virus signatures. Learn more...

Policy management.

SonicWALL streamlines email policy management with the ability to customize rules to detect and block specific types of attachments, reroute email from competitors and check outbound email for specific words and phrases. Learn more...

Monitoring and reporting.

By self-monitoring functionality and performance, SonicWALL Email Security solutions can automatically generate alerts and allow administrators to customize and distribute reports on threats, compliance, policy connection management and more. Learn more...

Installation.

A five-step Email Security installation process enables many organizations to be operational in under an hour. Learn more...

Learn more about the Email Security platform
Compliance management.

Advanced detection and routing techniques for email compliance management include compliance dictionaries, record-id (pattern) matching, encryption routing, archive storage/retrieval routing, and approval box routing. Learn more...

Email Anti-Virus with SonicWALL Time-Zero.

A subscription to McAfee Anti-Virus includes Time-Zero Virus Protection to safeguard your network—from the time a virus outbreak occurs until the time a signature update is available.
Specifications:
Email Security Virtual Appliance
Hypervisor
ESXi and ESX (version 5.0 and newer)
Operating system installed
8 GB (expandable)
Allocated memory
4 GB
Appliance disk size
160 GB (expandable)
VMware hardware compatibility guide
http://www.vmware.com/resources/compatibility/search.php
Appliance,
Virtual Appliance
Windows Server
Complete inbound and outbound email protection
Anti-spam effectivenes
Connection management with advanced IP reputation
Phishing detection, classification, blocking
Directory harvest, denial of service, NDR protection
Anti-spoofing with support for SPF, DKIM and DMARC
Policy rules for user, group, all
In memory message transfer agent (MTA) for enhanced throughput
Complete inbound and outbound protection in a single system
Easy administration
Installation
< 1 hour
< 1 hour
Management per week
< 10 min
< 10 min
Automatic multi-LDAP sync for users, groups
Compatible with all SMTP email servers
SMTP Authentication support (SMPT AUTH)
Allow/deny end user controls
Customize, schedule and email 30+ reports
Judgment details
At-a-glance, customizable management dashboard
Rapid message search engine
Scalable split-mode architecture
Clustering and remote clustering
Easy for end users
Single sign-on
Per user junk boxes, junk box summary actionable email
Per user anti-spam aggressiveness, block/allow lists
Email protection subscription with dynamic support–required
SonicWall GRID anti-virus, anti-spam, anti-phishing auto-updates every minute
24x7 support
RMA (appliance replacement)
Software/firmware updates
Anti-virus subscription–optional
McAfee, Kaspersky, and Cyren Anti-virus
SonicWall TimeZero anti-virus
Zombie detection
Compliance subscription–optional
Robust policy management,
Attachment scanning
Record ID matching
Dictionaries
Approval boxes/workflow
Email archiving
Compliance reporting
Encryption subscription–optional
Compliance subscription capabilities plus policy-enforced email encryption and secure email exchange
Total secure subscription–optional
Includes email protection dynamic 24x7 subscription plus multi-layer anti-virus (McAfee,Kaspersky, Cyren), malicious URL detection and compliance management subscription features
Pricing Notes:
Pricing and product availability subject to change without notice.