SonicWall Promotional Tradeup

Free Appliance Upgrade with 3 Years of Advanced Gateway Security Suite(AGSS) Purchase!

Please note: SPECIAL ORDER - some order shipments may be delayed from warehouse and supplies are limited!
Promotional Tradeup: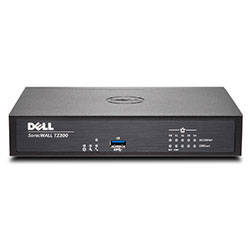 TZ300 Promotional Tradeup
(Includes 3 years of AGSS)

List Price: $1,378.00
Add to Cart
for Our Price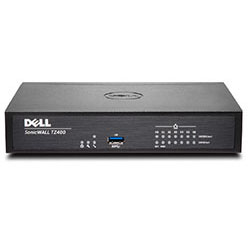 TZ400 Promotional Tradeup
(Includes 3 years of AGSS)

List Price: $1,648.00
Add to Cart
for Our Price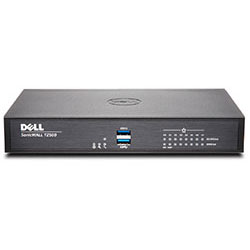 TZ500 Promotional Tradeup
(Includes 3 years of AGSS)

List Price: $2,092.00
Add to Cart
for Our Price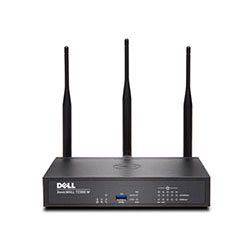 TZ300 WIRELESS-AC Promotional Tradeup
(Includes 3 years of AGSS)
List Price: $1,508.00
Add to Cart
for Our Price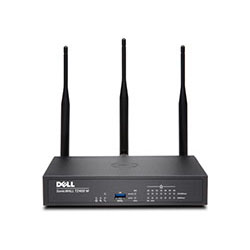 TZ400 WIRELESS-AC Promotional Tradeup
(Includes 3 years of AGSS)
List Price: $1,798.00
Add to Cart
for Our Price

Click here to jump to more pricing!
Upgrade Options:
This is a SonicWall replacement promotion. This is NOT for competitive replacements and will be validated by serial number. Upgrades must fit within existing Secure Upgrade Matrix.
Upgrade Targets
Eligible Products
Replacement Products
TZ 100 Series, TZ 105 Series
TZ300 Series
TZ 200 Series, TZ 205 Series
TZ300 Series, TZ400 Series
TZ 210 Series, TZ 215 Series
TZ400 Series, TZ500 Series
NSA 240, NSA 220 Series
TZ500 Series
SonicWall TZ Series
The SonicWall TZ series of Unified Threat Management (UTM) firewalls is ideally suited for any organization that requires enterprise-grade network protection.
SonicWall TZ series firewalls provide broad protection with advanced security services consisting of onbox and cloud-based anti-malware, anti- spyware, application control, intrusion prevention system (IPS), and URL filtering. To counter the trend of encrypted attacks, the TZ series has the processing power to inspect encrypted SSL/TLS connections against the latest threats. Combined with Dell X-Series switches, selected TZ series firewalls can directly manage the security of these additional ports.
Enterprise grade network protection
Deep packet inspection of all traffic without restrictions on file size or protocol
Secure 802.11ac wireless connectivity using integrated wireless controller or via external SonicPoint wireless access points
SSL VPN mobile access for Apple iOS, Google Android, Amazon Kindle, Windows, Mac OS and Linux devices
Over 100 additional ports can be securely managed by the TZ console when deployed in combination with Dell X-Series switches
Advanced Gateway Security Suite
Available on SonicWall TZ, Network Security Appliance (NSA), and SuperMassive firewalls, SonicWall AGSS keeps your network safe from zero-day attacks, viruses, intrusions, botnets, spyware, Trojans, worms and other malicious attacks. Examine suspicious files at the gateway in a cloud-based multi-layered sandbox for inspection to keep your network safe from unknown threats. As soon as new threats are identified and often before software vendors can patch their software, SonicWall firewalls and Cloud AV database are automatically updated with signatures that protect against these threats. Inside every SonicWall firewall is a patented Reassembly-Free Deep Packet Inspection® engine that scans traffic against multiple application types and protocols, ensuring your network has around-the-clock protection from internal and external attacks and application vulnerabilities. Your SonicWall solution also provides the tools to enforce Internet use policies and control internal access to inappropriate, unproductive and potentially illegal web content with comprehensive content filtering. Finally, this powerful services bundle also includes around-the-clock technical support, crucial firmware updates and hardware replacement.
Complete network security solution
ICSA-certified gateway anti-virus and anti-spyware protection
Cutting-edge IPS technology
Application intelligence and control
Content filtering
24x7 support with firmware updates and hardware replacement
Multi-engine sandbox
SonicWall Advanced Gateway Security Suite Datasheet (.PDF)
Eligible Products
Pricing and product availability subject to change without notice.
Promotional Tradeup:
SONICWALL TZ300 Promotional Tradeup with 3YR AGSS
#01-SSC-3029
List Price: $1,378.00
Add to Cart for Our Price
SONICWALL TZ400 Promotional Tradeup with 3YR AGSS
#01-SSC-3038
List Price: $1,648.00
Add to Cart for Our Price
SONICWALL TZ500 Promotional Tradeup with 3YR AGSS
#01-SSC-3031
List Price: $2,092.00
Add to Cart for Our Price
SONICWALL TZ300 Wireless-AC Promotional Tradeup with 3YR AGSS
#01-SSC-3030
List Price: $1,508.00
Add to Cart for Our Price
SONICWALL TZ400 Wireless-AC Promotional Tradeup with 3YR AGSS
#01-SSC-3039
List Price: $1,798.00
Add to Cart for Our Price