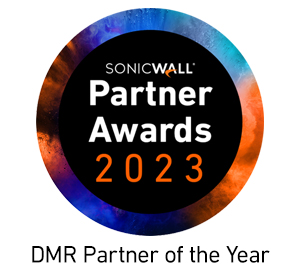 SonicWall SMA 6200 Appliance

Delivering robust access security for all remote and mobile workers,through a powerful and granular access control engine

Sorry, this unit has been discontinued and is no longer available for purchase, please check out our SonicWall Gen 7 Firewalls. Last Order Day (LDO): 2019-07-31 - you can purchase available renewals below. End of Support (EOS): 2024-08-01 - we will no longer provide technical support, firmware updates/upgrades or hardware replacement for the product.
Overview:
Industry challenges

As businesses move out of the confines of a secure building, managing access to sensitive corporate resources has become a top concern for CISOs. There is a need for an intelligent access security solution that provides policybased access to guests, customers, partners and employees. Trends such as BYOD, cloud and remote working bring their own unique set of challenges, but fundamental problems remain.
Unauthorized users gaining access to company data and applications
Malware infected devices acting as conduits to infect company systems
Maintaining a reliable service across different mobile platforms with zero impact to business
Interception of company data in transit on unsecured public Wi-Fi networks
Compliance with audit and regulatory requirements
SonicWall Solution
The SMA 1000 series is an advanced access security gateway that provides secure access to network and cloud resources from any device.
Benefits
Defines who has access to what resources through its fine-grained Access Control Engine
Interrogates every connecting device and grants or denies access based on the health of the endpoint, via the Advanced Endpoint Control module
Enables traffic optimization and zero impact failover, through its Global High Availability platform
Ensures data protection and superior security by leveraging the latest ciphers
Helps meet regulatory compliance with a comprehensive audit trail
SMA Overview
Access Control Engine
The SMA 1000 series offers centralized, granular, policy-based enforcement of remote and mobile access to corporate apps and data, both on network and in the cloud. For organizations wishing to embrace agile working practices, such as BYOD, flexible working or off shore development, SMA becomes the central enforcement point across them all. The SMA Access Control Engine ensures risks originating from users, endpoints or applications are evaluated prior to granting data access. Remediation actions, such as session quarantining and alerting are enforced to minimize user frustration and reduce helpdesk calls.
Secure Access
The SMA 1000 series empowers your users with secure remote access to the files, applications and resources they need to be productive with an intuitive client that is easy to deploy on Windows, Mac OSX, Linux, iOS, Android, Chrome OS, Windows Mobile and Kindle Fire devices. SMA delivers best-in-class security to minimize surface threats, while making organizations more secure by supporting latest encryption algorithms and ciphers.
Clientless Access Security
The SMA OS 12 HTML5 application agents provide a secure window to the most frequently utilized data types, while providing protection from malicious attacks and malware propagation. These feature rich agents keep parity with native application functions, which is critical for a great user experience. Clientless security provides zero-day device support, requires zero need for installation and thus leaves "zero" footprint, making it perfect for third party or un-managed end point access.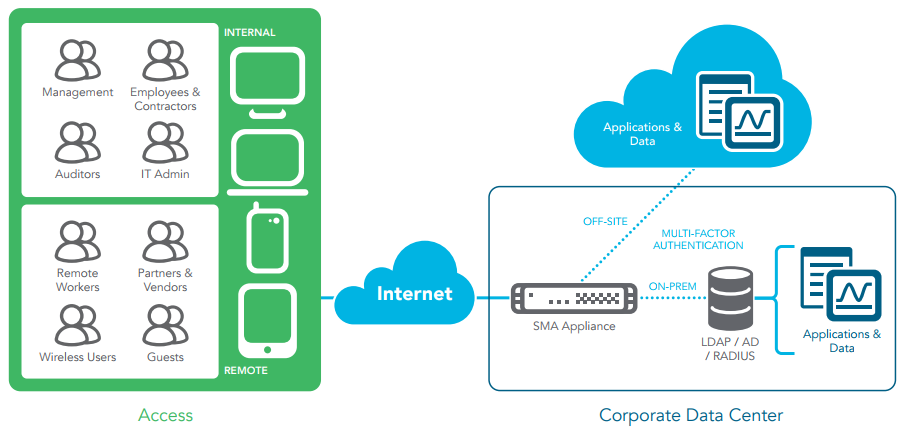 SMA solutions provide secure access for all users, devices and applications.
Pricing Notes:
Pricing and product availability subject to change without notice.