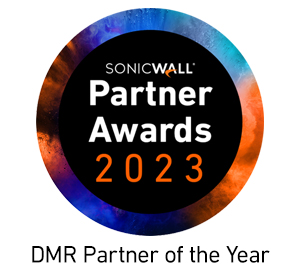 SonicWall Network Security Virtual (NSV) 870 Virtual Appliance

Deep security for public, private or hybrid cloud environments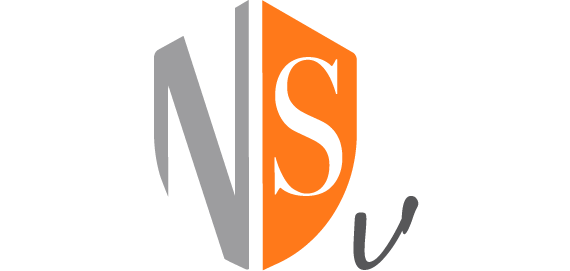 SonicWall Products
SonicWall NSV 870 Virtual Appliance
SonicWall NSV 870 Virtual Appliance
SonicWall NSV 870 Virtual Appliance for VMware, KVM,Hyper-V, Azure, AWS
#02-SSC-6010
List Price: $10,835.00
Add to Cart for Pricing
SonicWall NSV 870 Secure Upgrade Plus - Essential Edition, 2 Year
Only for Upgrades: SonicWall NSV 870 Virtual Appliance with 2Yr of Essential Protection Services Suite
#02-SSC-6134
List Price: $18,657.00
Add to Cart for Pricing
SonicWall NSV 870 Secure Upgrade Plus - Essential Edition, 3 Year
Only for Upgrades: SonicWall NSV 870 Virtual Appliance with 3Yr of Essential Protection Services Suite
SonicWall NSV 870 Secure Upgrade Plus - Advanced Edition, 2 Year
Only for Upgrades: SonicWall NSV 870 Virtual Appliance with 2Yr of Advanced Protection Services Suite
#03-SSC-0024
List Price: $19,990.00
Add to Cart for Pricing
SonicWall NSV 870 Secure Upgrade Plus - Advanced Edition, 3 Year
Only for Upgrades: SonicWall NSV 870 Virtual Appliance with 3Yr of Advanced Protection Services Suite
SonicWall NSV 870 Secure Upgrade Plus - Advanced Edition, 5 Year
Only for Upgrades: SonicWall NSV 870 Virtual Appliance with 5Yr of Advanced Protection Services Suite
SonicWall NSV 870 Virtual Appliance + Subscription + Support Bundle
Back to top
SonicWall NSV 870 Total Secure - Essential Edition, 1 Year
SonicWall NSV 870 Virtual Appliance with 1Yr of Essential Protection Service Suite
#02-SSC-6102
List Price: $17,275.00
Add to Cart for Pricing
SonicWall NSV 870 Total Secure - Essential Edition, 3 Year
SonicWall NSV 870 Virtual Appliance with 3Yr of Essential Protection Service Suite
SonicWall NSV 870 Total Secure - Essential Edition, 5 Year
SonicWall NSV 870 Virtual Appliance with 5Yr of Essential Protection Service Suite
SonicWall NSV 870 Total Secure - Advanced Edition, 1 Year
SonicWall NSV 870 Virtual Appliance with 1Yr of Advanced Protection Service Suite
#03-SSC-0021
List Price: $18,615.00
Add to Cart for Pricing
SonicWall NSV 870 Total Secure - Advanced Edition, 3 Year
SonicWall NSV 870 Virtual Appliance with 3Yr of Advanced Protection Service Suite
SonicWall NSV 870 Total Secure - Advanced Edition, 5 Year
SonicWall NSV 870 Virtual Appliance with 5Yr of Advanced Protection Service Suite
More pricing below, click here!
Overview:

The SonicWall Network Security virtual NSv 270/470/870 firewalls, deliver enterprise-class security, streamlined management, complete visibility, flexible deployment, while delivering superior performance for virtual workloads
Vulnerabilities within virtual environments are discovered regularly that yield serious security implications and challenges. But protecting all these security vectors requires the ability to also consistently apply the right security policy to the right network control point, as some security failures can be attributed to ineffective policies or misconfigurations.
NSv firewall series help security teams reduce these types of security risks and vulnerabilities, which can cause serious disruption to business-critical services and operations. It enables enterprises to control dynamic traffic passing through a firewall and provides visibility and insight into disparate policies. It help simplify management tasks, reduce configuration errors and speed up deployment time, all of which contribute to a better overall security posture.
---
SonicOSX and Security Services
The SonicOSX architecture is at the core of NSv 240/470/870 firewalls. It is powered by the feature rich SonicOSX 7.0 operating system with new modern looking UX/UI, advanced security, networking and management capabilities.
Built from the ground up, SonicOSX
7.0 features Unified Policy that offers integrated management of various security policies. Easily provision layer 3 to layer 7 controls in a single rule base on every firewall, providing a centralized location for configuring policies. The new web interface presents meaningful visualizations of threat information, and displays actionable alerts prompting you to configure contextual security policies with point-and-click simplicity.
NSv further integrates SD-WAN, TLS 1.3 support, real-time visualization, high-speed virtual private networking (VPN) and other robust security features. Unknown threats are sent to SonicWall's cloud-based Capture Advanced Threat Protection (ATP) multiengine sandbox for analysis. Enhancing Capture ATP is our patent-pending Real-Time Deep Memory Inspection (RTDMI™) technology. As one of Capture ATP's engine, RTDMI detects and blocks malware and zero-day threats by inspecting directly in memory.
By leveraging Capture ATP with RTDMI technology, in addition to security advanced services, NSv series firewalls stop malware, ransomware and other advanced threats at the gateway.
Pricing Notes:
Pricing and product availability subject to change without notice.
SonicWall Products
Provides real time network threat prevention with Gateway Anti-Virus, Anti-Spyware, Intrusion Prevention Service and Application Firewall.
Provides URL filtering allowing organizations to manage productivity and security For online activities using 56 unique categories.
A cloud based service for advanced threat detection through sandboxing with a multi-engine approach to stop unknown and zero-day attacks at the gateway. Requires purchase of Gateway Anti-Virus, Anti-Spyware, Intrusion Prevention and Application Firewall Service
Includes 24x7 telephone, email and Web-based Support, Software and firmware updates, Advance Exchange hardware replacement, access to electronic Support tools and moderated discussion groups.