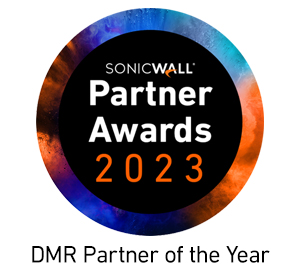 Powering Remote Work

Make working from home safe and easy

In an effort to prevent the spread of COVID-19 within the workforce, more companies are allowing employees to work from home. While companies save on physical accommodations and employees on gas and commute time, there are some inherent downsides - the threat of a cyber breach from an insecure connection, unreliable Wi-Fi, potential data-loss and more!
Help Your Customers Stay Operational During an Outbreak
As the coronavirus outbreak spreads, organizations are protecting their workforce and allowing employees to work remotely. With the increase in mobile workers, many organizations don't have enough virtual private network (VPN) licenses to accommodate the increase of users. This is a serious risk as employees will either not have access to business resources or, worse, they will do so via non-secure connections.
SonicWall Secure Mobile Access (SMA) provides best-in-class secure access gateway that enables organizations to provide anytime, anywhere and any-device access to any application.
Time is of the essence; SonicWall is offering, for a limited time, the following Work-From-Home Securely special offers to help you keep your customers safe and operational:
SonicWall NSa 2650 '3 & Free' Promotion

Free Upgrade your current SonicWall NSa firewall to an NSa 2650 at no additional charge with the purchase of a three-year subscription of the SonicWall Advanced Gateway Security Suite.
Shop our top SonicWall solutions to make working from home safe and easy.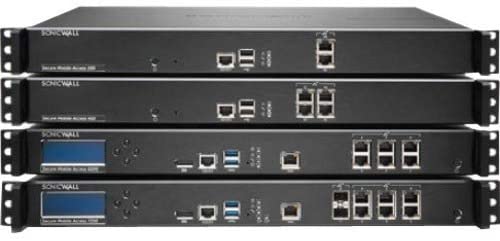 Simple, affordable mobility and remote access options for SMB. Let authorized users access resources from anywhere to increase productivity. Block untrusted users, devices and apps and prevent mobile malware attacks.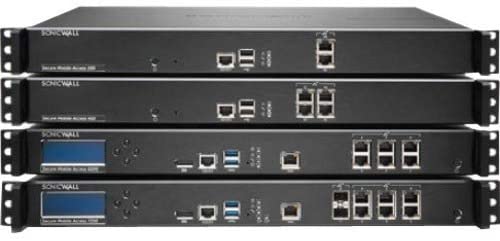 Scalable mobility for the enterprise. Control mobile access to resources. Block untrusted apps, rogue access and mobile malware. App-agnostic to speed deployment and lower costs.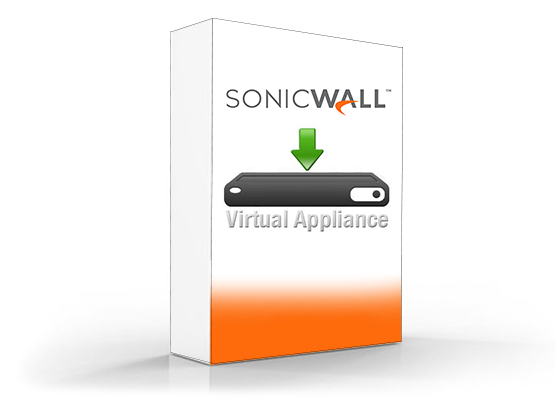 Simple, affordable mobility and remote access options for SMB. Let authorized users access resources from anywhere to increase productivity.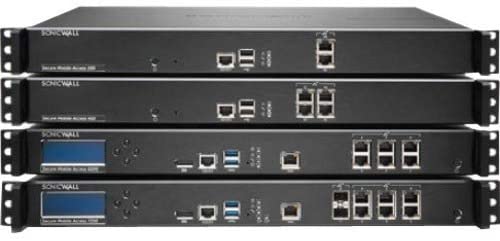 SonicWall SMA is the unified secure access gateway for organizations facing challenges in mobility, BYOD and cloud migration.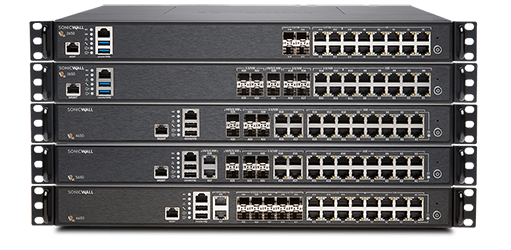 Achieve a deep level of security with a single firewall appliance. NSa Series firewalls consolidate intrusion prevention; gateway anti-virus and anti-spyware; network-based malware protection; and application intelligence.
SonicWall VPN Clients offer a flexible easy-to-use, easy-to-manage Virtual Private Network (VPN) solution that provides distributed and mobile users with secure, reliable remote access to corporate assets via broadband, wireless and dial-up connections. For remote client-to-host secure access, SonicWall offers both SSL VPN and Global IPSec VPN connectivity options.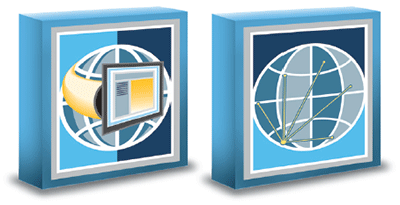 ---
Need help? Chat with an industry expert right now!
Please fill out the form below or call us at 844-356-5142.
Mailing Address:
SonicGuard.com
A division of Virtual Graffiti, Inc.
9979 Muirlands Blvd.
Irvine, CA 92618
Local: 949-328-2855
Toll Free: 833-335-0426
Our team is here to help you! We are available from Monday – Friday: 7am - 9PM PST and Saturday – Sunday: 9am - 6PM PST and attempt to respond to all inquiries within 1 business day.
Please Note: Technical support is provided by the manufacturer. If you have product support related questions, please contact the manufacturer directly.