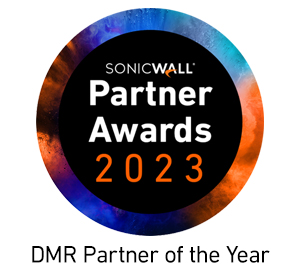 2019 SonicWall Cyber Threat Report

Unmasking the Threats that Target Global Enterprises, Government & SMBs
Know their plans. Know their attacks. Know how to stop them.
A cyberattack is personal. At its core, they strip organizations, their employees, partners and customers of intellectual property,
identities, privacy, reputation and monetary assets. Follow the attack trends to understand how and where cybercriminals are
targeting enterprises, government agencies and SMBs.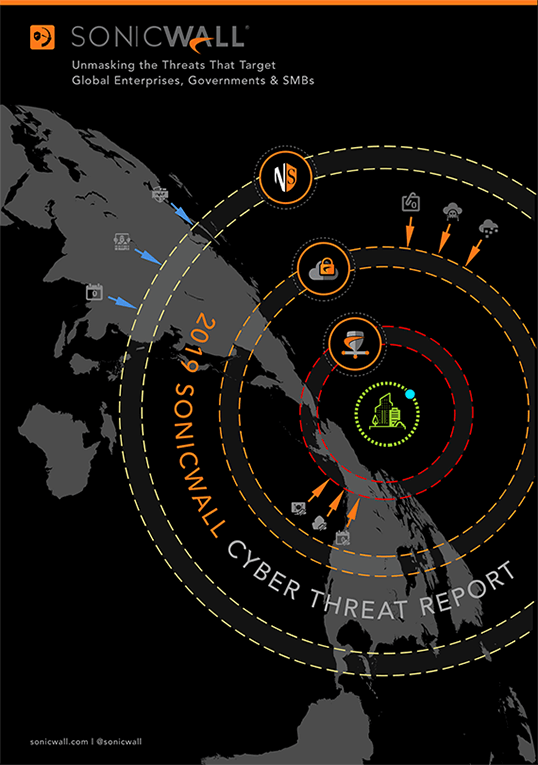 MALWARE Spikes To Record Volume
10.52 Billion malware attacks were logged by SonicWall in 2018 - the most ever on record.
Since 2016, global malware attacks are up 33.4 percent.
10.5
Billion
Malware Attacks
11
%
Increase in Ransomware Attacks
26
Million
Phishing Attacks
74,000
+
Never-Before-Seen Variants Discovered
27
%
Jump in Encrypted Threats
3.9
Trillion
Intrusion Events
RANSOMWARE'S A Global Racket
206.4 Million
ransomware attacks were recorded globally by SonicWall in 2018 - an 11 percent year-over-year spike. Some regions experience balanced attack volume. In others, like North America and Asia, attacks are targeted against specific countries, organizations or entities.
__________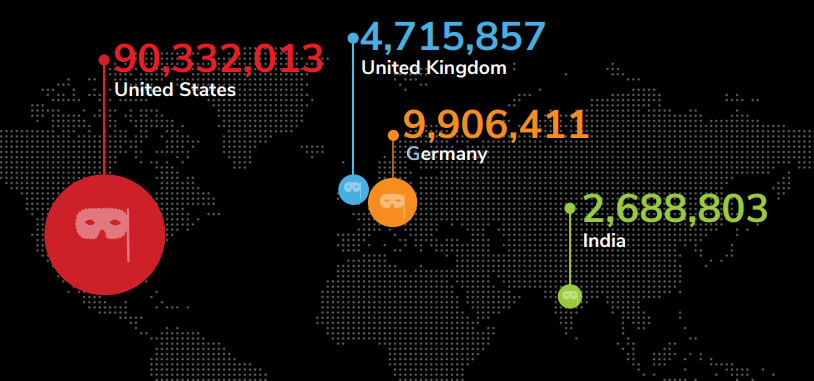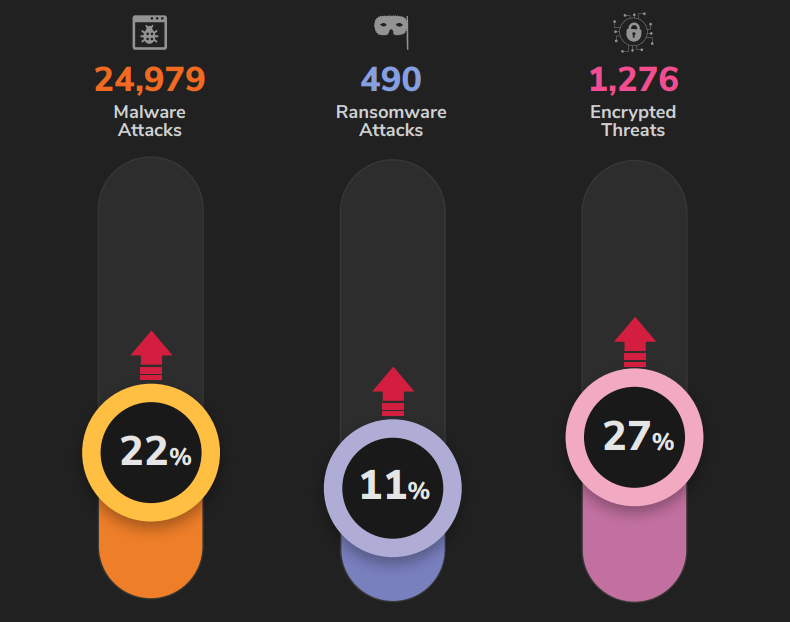 Know What You're FACING
Global data doesn't resonate until it affects a given person, business or organization. And actionable threat data helps organizations defend against the right attack vectors.
__________
AVERAGE CYBERATTACKS FACED PER CUSTOMER
24,979 MALWARE ATTACKS
490 RANSOMWARE ATTACKS
1,276 ENCRYPTED THREATS
Exclusive Cyber Threat Analysis
- Only From SonicWall Capture Labs -
SonicWall Capture Labs threat researchers monitor, anlyze and review real-time cyber threat intelligence by the minute.
Download the complete 2019 SonicWall Cyber Threat Report to gain perspective on cybercriminal attack strategies and understand how to properly defend your organization or business.