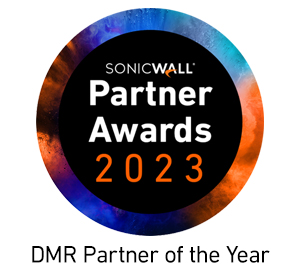 SonicWall Secure Remote Access (SRA) Series

Affordable access for small-to medium-size businesses.

SRA Series Overview:
SonicWall Secure Remote Access (SRA) Series provides small- to medium- sized businesses powerful, scalable and affordable remote access to corporate resources. With only a standard web browser, your mobile workforce can easily and securely access email, files, intranets, applications, remote desktops, servers and other corporate resources. And because they integrate seamlessly into virtually any wired or wireless network topology, SonicWall SRA Series solutions are simple to deploy and easy to manage.


Granular access to authorized users.
SonicWall SRA Series solutions allow remote users to easily access corporate resources without requiring network administrators to give up control. Administrators can create policies that lock down users to specific resources and applications to effectively manage access from trusted users and devices as well as un-trusted ones.



Broad access to resources.
Through the web-based Virtual Office portal, users can securely access authorized intranet, file, desktop and terminal resources. Bookmarks allow access to applications such as Microsoft SharePoint, and application offloading provides access to additional applications. And through SonicWall NetExtender technology, network level access can be extended to corporate applications such as Microsoft® Outlook®, proprietary applications and servers.

Simple management.
The SonicWall SRA Series can help lower administrative costs over traditional Virtual Private Network (VPN) solutions by decreasing the time it takes for initial installation and ongoing maintenance. By taking advantage of a browser-based solution, there's no need for administrators to touch every machine or even walk end users through the installation process. End users simply access the Virtual Office portal and click on the defined links for corporate access.



Remote support and access.
As a cost-effective alternate to traditional remote computer support and remote computer access tools, administrators can configure and license SonicWall Virtual Assist and Virtual Access. Virtual Assist pushes browser-based "thin" clients to technicians and customers to establish an interactive support session. Technicians can then remotely work with end users running Windows®, Mac® or Linux® operating systems. Virtual Access can increase productivity by enabling administrators or authorized end users to gain secure remote access to their unattended Windows computers from almost anywhere.



PCI compliance.
The optional Web Application Firewall (WAF) Service protects web applications against web-based vulnerabilities such as cross-site scripting, injection attacks, cross-site request forgery (CSRF) and cookie tampering. Data Leak Protection (DLP also prevents the theft of user sensitive data such as Social Security Numbers, and credit cards. By preventing common protocol and web-based attacks, WAF can significantly help financial, healthcare, e-commerce, e-billing and other related businesses attain OWASP Top 10 and PCI compliance.


Enhanced security with Clean VPN.
Deploying an SRA appliance alongside a SonicWall Next-Generation Firewall delivers the critical dual protection necessary to secure both VPN access and VPN traffic. The multi-layered protection of SonicWall Clean VPN™ enables organizations to decrypt and decontaminate all authorized SSL VPN traffic before it enters the network environment.


Redundancy and reliability.
To optimize performance and redundancy for server-based applications, network administrators can take advantage of load balancing features built into the SRA appliances. For increased reliability, High Availability allows administrators to deploy a second SRA 4600 as a backup to the primary to enhance uptime and reliability for all remote access users.




Mobility solutions for smartphones and tablets.
SonicWall SRAs offer flexible solutions for mobile platforms. SonicWall Mobile Connect™ provides superior network level access for users of Apple® iOS and Google® Android™ smartphones and tablets.