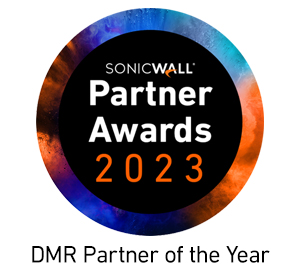 SonicWall Solutions for Internet Service Providers

Purpose-built SonicWall Solutions
Secure ISP Networks
Complete gateway protection with no downtime requirements. The most robust security and content protection available protects against denial-of-service and other vexing attacks, keeping your network up and running around the clock. ISPs face a number of threats, which not only affect the ISP but also all of their customers. SonicWall's strong gateway protection keeps those threats out of the ISP network and from spreading within the network. Unified Threat Management addresses multiple threat access points and scans all network layers, blocking dangerous attacks, and making sure that ISP customers enjoy access around the clock without interruption.
Security at the ISP Level

There will always be a need for client-side security protection, but security at the ISP level is the next Internet trend. Too few ISPs currently offer clients strong anti-virus security, although interest is increasing, and more security providers are starting to target ISPs wishing to make their networks safer. Consumers, home Internet users and businesses alike want security, and one of the first places they look is to their ISP. Unfortunately, ISP's currently provides little in this area, although it doesn't have to be so.

SonicWall Email Security

One recent positive activity is that some ISPs are offering anti-spam technology to control spam at the source, before it even reaches the user's mailbox. Alternately, some ISPs deliver mail, but pre-analyze it and mark it appropriately, so it can be automatically sorted into a main mailbox or a mailbox for suspected SPAM. SonicWall's anti-SPAM technology is well-suited to use at the ISP level.

SonicWall Email Security offers high performance for both inbound and outbound e-mail protection. It can be used by organizations of any size, and protects against SPAM, virus, and phishing attacks. The award-winning anti-SPAM engine ensures protection against SPAM-based attacks, as well as the performance problems that result from SPAM. The system's end-user SPAM management makes it easy to delegate SPAM management to end-users to reduce the load on central IT management.

SonicWall's anti-SPAM engine takes SPAM management to the next level with an ISP-class anti-SPAM engine that incorporates multiple forms of SPAM protection. SonicWall identifies senders and evaluates their reputations, analyzes content, and applies a collaborative review to every e-mail. These highly accurate methods take place simultaneously and quickly, so there is no delay in receipt of legitimate e-mail.

Individuals on the receiving end can personally manage their e-mail by setting parameters, marking e-mail that they desire to receive, and setting lists of unauthorized and blacklisted senders.

Centralized Management

Additionally, SonicWall's Global Management System (GMS) is well suited for Internet Service Providers of any size. GMS is a highly scalable solution that can be used to manage, monitor, and report on thousands of SonicWall firewall, backup and recovery, secure remote access, and anti-spam products. GMS is a great productivity tool for your IT staff as it enables them to service customers remotely from across the Internet using one central console for security and network management and ultimately provide more value-added services.