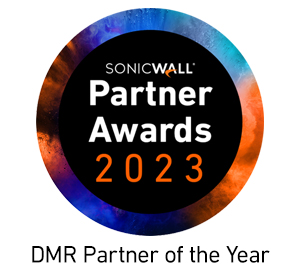 SonicWall Solutions for Windows SBS & EBS
SonicWall announces the availability of its Email Security and Network Security solutions for Microsoft Windows Small Business Sever (SBS) and Essential Business Server solutions (EBS). If you use SBS or EBS, SonicWall solutions provide the necessary protection to secure these offerings. The SonicWall technologies, which provide an ideal complement to SBS and EBS, deliver a comprehensive security package that ensures SMB's have access to enterprise class products at affordable prices.
SonicWall Email Security specifically designed for Microsoft Windows Small Business Server (SES for SBS).

SES for SBS provides award-winning e-mail protection for both inbound and outbound e-mail. SES for SBS is specifically designed to install directly on the SBS hardware server in order to provide ease of installation and low cost of ownership. It integrates with SBS to deliver superior anti-spam, anti-phishing, and antivirus protection, and prevent DHA, DOS attacks by employing advanced connection management before mail traffic reaches SBS. SES for SBS employs 14 different e-mail filtering techniques, so that it only delivers good e-mail traffic to SBS, thereby improving overall SBS performance. Additionally, SES for SBS offers centrally-managed rules and policies as well as superior reporting and management, helping IT to reduce time spent administrating e-mail protection. SonicWall Email Security software and appliances are also available for Windows Essential Business Server (EBS).

SonicWall Network Security Appliance Series

The SonicWall Network Security Appliance (NSA) Series applies next-generation Unified Threat Management (UTM) to protect Widows SBS and EBS at the network perimeter without compromising performance. The NSa appliances incorporate SonicWall's patented Reassembly Free Deep Packet Inspection (RFDPI) in combination with a multi-core specialized security processor to deliver gateway anti-virus, anti-spyware, and intrusion prevention at gigabit speed. It blocks threats like hackers, viruses and spyware as well as controls user access to the server.