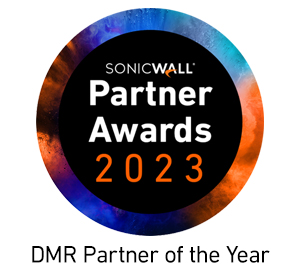 SonicWall TotalSecure SMB Bundles

Stop new and future threats!

Sorry, this promo is no longer available, please contact us
Despite being in different regions or industries, SMBs are up against similar threats to networks that are maintained in similar ways. Although most small and medium-sized business owners have a basic understanding of the internet and network safety, they don't always know how to defend against modern threats.
SonicWall TotalSecure SMB Bundles offer SMB customers a comprehensive out-of-box solution to stop new and future threats, while helping them understand and remediate issues.
These bundles include:
Wired or wireless TZ300-500, TZ600 or NSa 2650 next-generation firewalls
2-year subscription to Capture Client Advanced (10 seats) to protect Macs, Windows PCs and Windows Servers
2-year subscription to Advanced Gateway Security Suite (AGSS), which includes the Capture Advanced Threat Protection (ATP) sandbox service, to stop known and unknown cyberattacks
2-year subscription to Capture Security Center (CSC) to manage security appliances and services from the cloud
Use these bundles to get a powerful yet cost-effective end-to-end cybersecurity solution.
Featured Products
Sorry, this product is no longer available, please contact us for a replacement.